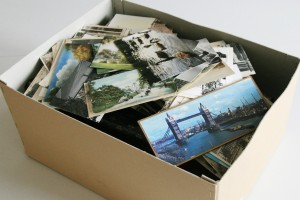 You sometimes may ask yourself, "Why should I go digital?"
With today's technology, scanning old photographs and 8mm film can be quick and easy.  We all hear about how important it is to back up all of our computer information, or transfer to CD in Orange County or San Diego with us.
The importance of backing up all your old photos is no different.  The advantages of converting photographs and film is unequaled. Fire, theft, water damage and a host of other unforeseen circumstances can ruin your photos.  Your family history, grandchildren, children, weddings, family reunions and proms can be restored and saved for years to come without the threat of being ruined or destroyed.
Once you decide to convert your photographs to DVD in San Diego, they can be backed up, saved, sent, and shared with ease and convenience. Photographs can be printed out any time. Your children can make scrap books, you can show your family's history to your children and their children.
All you have to do is collect all your photographs and films.  There are now programs that help you convert your old photos with ease. If you save your old photos on digital media you will never have to worry about them again. They will not be lost in a box somewhere or ruined by a fire or flood.
Last year a friend of mine was asked by her daughter to send her some of photographs from college.  The photos were never seen again.  Granted, the postal service paid the monetary value of the photographs, but those pictures will never be seen again and the experience they showed will never be repeated. The photos can be lost, destroyed by water damage, fire, etc… If you preserve those photos on digital media, you never have to worry again about losing them in some kind of accident or disaster.
So, Why Go Digital?
Preserve & Protect
Once your material is digitized, it's frozen in time. Digital files won't degrade, allowing you to pass on your family archive in good condition for generations of enjoyment. Store an archival-grade back-up in a safe location or ask us to keep a copy of your files to protect your family history from fire, flood or other damage.
Enjoy
Now it's easy to relive good times – just pop in your personalized DVD and enjoy! No more messing with heavy projectors or hauling boxes out of the closet. And our convenient menus with chapters allow you to jump right to the scene you have in mind.
Share
Once on DVD, you can easily share copies of favorite home movies and photographs with family and friends. Or post your new digital files online for all to enjoy. Make it an annual tradition or gift for someone special!
Organize
Digitizing your family memories allows you to organize and combine all of your photos, movies and recordings into one simple digital archive. Imagine all of those boxes of fragile memorabilia condensed onto a few well-organized discs!
Edit
With digital files, you have the ability to edit your material for any audience. Many people take their digitized images and create custom edited slideshows in Orange County or San Diego for special events. Don't like that parade in the middle of your summer vacation footage? Take it out! Want just the highlights? That's also able to be done. Whether you're the do-it-yourself type or want to take advantage of a professional editor, a custom edited family video is the perfect holiday gift.
Enhance
Digital technology gives us a range of tools to enhance your material and your final production. Repair & restore aged or damaged photographs; improve the color and brightness of your home movies; clean-up the sound of old records and tapes. For production value, add music, titles & text, special effects and more. Or, for a personal touch, narrate your DVD.