In light of the recent fires, we're offering 30% off our media transfer services for all San Diego residents. Offer expires 6/15/2014.
Call for more info: 858-503-7965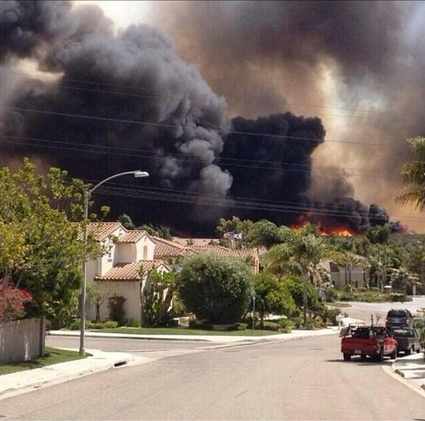 Imagine if every home video, audio recording, and photograph of your kids, parents, and friends were gone in an instant? How would you ever replace those invaluable memories?
This is a very real scenario happening AGAIN in San Diego due to the recent rash of wildfires sweeping the county. With many sudden evacuations and already many homes destroyed in North County, the chances that someone lost or will lose their recorded family memories to these fires is, unfortunately, very high.
When preparing for a natural disaster such as a raging fire, many of us think about which belongings we would take with us in the event of an evacuation. For many of us, we probably know EXACTLY which boxes of photos, home movies, and other keepsakes we would grab. However, we've all witnessed the devastation that these fires can cause, either in our communities or on the news. Often, even those that make detailed plans to protect their families and their prized possessions are often left with little time to gather ANY belongings, much less their important family media. The question you should ask yourself is, how can I protect my media from suffering the same fate?
The answer is probably simpler than you think.
Transferring your videotapes, audio recordings, images and film to a digital format will not only allow you to keep your memories from deteriorating, but also potentially save them from being lost forever. Instead of trying to catalog and salvage your hundreds or thousands of photographs and home movies, you can keep your entire photo and video collection safeguarded on something as small as a USB thumb-drive or a DVD. Converting your media is a simple, cost-effective way to ensure that in the event the original copies are destroyed or lost, your family can continue to cherish these for generations to come.
Learn how to protect your precious memories now – FREE Project Consultation
Browse through any one of our media transfer services and safeguard your memories today!