The internet is full of all kinds of different websites this day and age. Image hosting sites have really boomed in popularity over the years. Do the the sensitive nature of images, these sites offer many advantages ranging from security to ease of use. Most are aware of image hosting of some form, the most common being the common Facebook uploaded images and Facebook albums. Facebook hosts so many images that they are spending millions of dollars per month just to expand to new servers in order to meet everyones image hosting demands!

With image hosting, most people would simply want to upload their photos to a photo album and be done with it. For simple online storage such as this, Facebook is an excellent option. Facebook image uploading provided an extremely quick and easy method of uploading, and not to mention, your photos will be instantly part of the largest social networking site on the planet in the process. Due to the ease of use, popularity, and functionality of Facebook, it has quickly risen to the zenith of the internet world.

In addition to Facebook, there are several other hosting options to choose from, with each having it's own advantages. These sites are particularly advantageous if you want an image hosting option that's not anchored to your personal Facebook account. Photobucket provides a great platform for image hosting. After signing up for an account, uploading is only a few clicks away. You can also set up custom links and tags for all your images for easy sharing with friends or family. Albums can be customized to match the intent of the user, as well. Each album can be given a different background to match their image's theme, whether it be Christmas, or Summer themed. The one drawback of Photobucket is that they do have bandwidth limitations on the free accounts. To get around this, you'd need to upgrade a Pro account, but the cost is negligible at less than $2 per month.

Picassa, owned by Google, is another popular choice for avid photographers. Picassa is great because you can actually download the Picassa program from Google, import your images into the program, and the program will actually automatically sync the images on your computer to your online Picassa account. This feature makes it incredible easy to store your photos, as it requires next to no effort. Aside from this, Picassa also has a very clean user interface, which makes it a breeze to find what you need from the program without pulling your hair out in the process.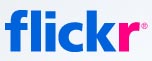 Another site which has gained a strong following is Flickr. This is sort of like a photographers social network. People will upload photos, which can then friends can add testimonials to the images. Flickr also has a forum with an active community deeply rooted in photography. The drawback of Flickr may be only that it lacks some of the more advanced features and sharing options of the larger networks.
When planning your photo scanning job, you should have an online storage option in your mind, as it's an extremely easy way to preserve your images. We recommend to all our customers whether they are interested in photo scanning in San Diego or slide scanning in Irvine that they always consider using online storage in addition to a hard copy.