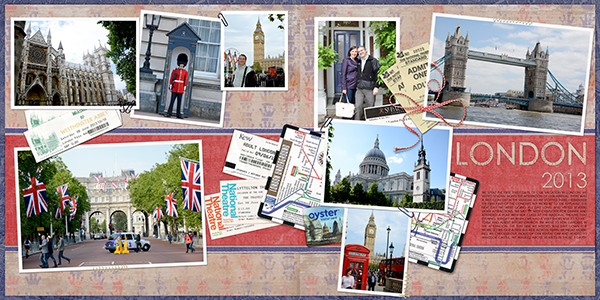 Scrapbooking is a hobby that, in recent years, has been growing in popularity. The basic idea is to preserve memories in a more fun and creative way. The pages often contain multiple forms of media such as print, photos, newspaper clippings, to help the viewer get a better understanding of the mood and feelings associated with the memories. Scrapbooking is a relatively inexpensive hobby that can certainly brighten anyone's day.
Recently, digital scrapbooks have also begun to gain popularity among people of all walks of life. Creating digital scrapbooks versus traditional cut-and-paste scrapbooks can save you some time and expense, as well as provide a much easier route to share with family and friends through the internet. However, many people who have been scrapbooking long before the internet was around, have many books and pages that they would love to get digitized, but have no idea where to start.
One of the common problems with getting a scrapbook digitized is that when a scrapbook is created, in order to create enough space for all of their cherished memories, scrapbookers will often use a larger-sized paper, such as "12x"12 pages, which are just a bit too big to scan on many traditional consumer flat-bed scanners. In recent years, more and more people have been scrapbooking on 8×8 paper, which makes it much easier to digitize later, if needed. If you do have a larger format scrapbook, and you happen to have access to a large format scanner, digitizing your scrapbook will be much easier!
If you don't have free access to a large format scanner, don't worry, there are still other great methods to scan those larger pages in. If you have a flat-bed scanner, one common method involves photo scanning a half of a page at a time, and then taking both "halves" of the page, and digitally stitching them together using image editing software. Auto-stitch is a great, simple program that can easily handle all of this. There are a few tweaks you should be aware of before starting with this. First, if the top and bottom of your page look warped or bent, try disabling the "Auto Straighten" feature in the options menu, as this has mostly to do with creating panorama images. Also, make sure to set everything to 100% scale. If you have the equipment, and time to scan the pages, this is a cheap, yet effective way of digitizing scrapbooks.
If you do not own a scanner, nor have any access to one, there is another method that you could use to digitize your scrapbook. You would need to obtain a digital camera, preferably a high quality model, and then simply take the highest resolution photo you can of your scrapbook page. Taking pictures of your pages with your digital camera is often the quickest and easiest way to digitize, but can also suffer from quality loss. Many factors can hamper the quality of your digital image such as lighting, poor quality camera, dirty lens, movement, etc. For scrapbook photo taking, it's best to line up the page as squarely as possible, with no angle, and make sure to go with bright, indirect light, with the camera's flash turned off.
If you are a busy person, or in a rush, or if cost is not an issue, there are many professional image scanning services who will scan the pages using their in-house large format scanner, which in turn, would provide the highest quality image for you to share or archive. If you do need a scrapbook digitized, do a little bit of research, and discover the best method for your particular needs.