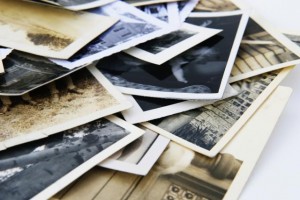 Keeping your family photos organized is hard enough even if everything's already digitized, but what do you do when you're faced with decades of real photographs that aren't organized at all. Read some tips from some people who have undertaken the task. Learn what helped them out the most and apply it to your project, or if you've got some ideas, jump in and help out a fellow reader over at Lifehacker.
Whether you're doing a photo scanning, slide scanning or negative scanning process, the process of organizing them are generally the same or similar.
Here are a couple of great tips from the thread:
"I'll echo what seems to be the consensus here: break it into manageable pieces.
I didn't have anywhere near the amount of photos you do, but I did have family pics going back about 40 years or so. My first step was to get them all into albums. I first sorted them (as best I could) by year and then into particular events within the year (a birthday, a vacation, whatever). I got big albums thinking each could hold roughly a decade of pics. I also made sure to buy albums that give me a little writing space next to each photo.
After getting everything into albums, then came the digitizing process. I'd just dedicate a half hour or so a few times per week to scanning them using our flatbed scanner. When I scanned a photo, I'd just pencil in an S (for scanned) next to the picture. This gave me the luxury of not having to scan in order. I picked the pictures I wanted the most, knowing I could go back and get the others later.
After the scanning, I used Picasa to organize, mostly because the face recognition works really well. "
"I just finished doing that exact thing this weekend. Did some research on scanners since my all-in-one was not producing very good results. Found that the Epson V700 was good at photo scanning. Too expensive to buy for this project so I rented one for the weekend from a pro photo store ($35 for the weekend). It took the majority of 3 days to do this right, but I now have over 1300 film photos now digitized. I then uploaded to a photo sharing site I use and now there is a permanent backup. It's a long process but very nice to have this done finally."