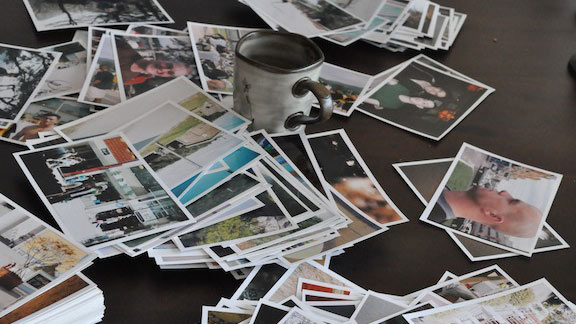 Near the Orange County or Anaheim area? If so, did you know that a service for converting your photographs to digital images on DVD was right in your neighborhood? DVD Your Memories is the premier photo, slide and negative scanning service in Southern California and we also specialize in helping our customers transfer their precious memories recorded on film, video, audio to DVD, CD or as digital files on hard drives. We are experts in transferring these types of media and we use dedicated technicians for each type of order! While our office is located in the heart of Irvine, we serve customers from all over the county including Anaheim, Santa Ana, Laguna, San Clemente and more!
For additional pricing and additional information about our photo scanning process:
Photo Scanning Anaheim
Scanning your entire collection of photographs can be a stressful task, and it's typically not something one thinks about on a regular basis. In most cases, the only time we think about our old photos is when we move them out of the way in the attic to make room for more storage space. This is unfortunate, as a box of photos stuffed at the top of the attic doesn't get much viewing time these days due to the work and potential mess involved in simply bringing it down!
BUT WAIT!
What if there was an extremely easy way to enjoy all of your photos, without taking up a lot of room? Our Anaheim photo scanning services can transform your box of loose or in-album photos into a DVD containing all of your images in a digital format. We can scan your still photos at resolutions of up to 600 DPI, and even provide image enhancement and restoration services to your photos to make them look as good as new. Once your photos have been scanned on our premium flatbed scanners, you even have the option to throw them into a digital slideshow that you can set to music and share with your friends online!
When you bring your precious photos, slides and negatives to DVD Your Memories, we take the utmost care in handling your precious media. Your pictures never leave our office! All orders are scanned by hand using high quality flatbed scanners, right in our Irvine office.
Some of the advantages of DVD Your Memories photo scanning services include:
-All photos transferred to 100 year archival DVDs, or onto your personal hard drive.
-All photos are scanned on premium flat-bed scanners. We never use document scanners which can leave streaks in the final images.
-All scanning is done in house, locally in our Irvine office.
-Your images will all be properly rotated and cropped.
-We can divide your photos up into custom folder and file naming structures.
-Custom on-disc labeling
-Large format photo scanning, photo album scanning and scrapbook scanning also available.
To book an appointment, contact us today!