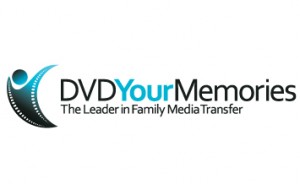 DVD Your Memories has risen to the top ten family media transfer companies in the nation! By continuing to provide our outstanding service, and quality media transfers, we are sure to be the top media transfer company in the nation! We dedicate ourselves to providing families the chance to preserve and protect their recorded memories for years to come. Below are some of our highlight services.
Video Tapes to DVD
Our video tape to DVD service allows you the chance to convert your old video tapes (VHS, Video8, MiniDV etc.) into an 100-year archival DVD movie that can be enjoyed by everyone on your home DVD player. One of the most popular consumer tapes from the 80s and 90s was the VHS tape. We can convert your VHS to DVD in San Diego and Irvine and we can even perform VHS repair and video restoration services as well! We do all we can in order to extract whatever data remains on damaged tapes.
Audio to CD Transfers
We can also transfer and convert your audio formats into audio CDs or MP3 files. Our expert audio technicians will inspect and clean your audio prior to transferring and make any repairs or adjustments needed. We can create custom mix CDs which incorporate audio from several sources, if needed. Our audio cassette to CD services has helped countless people hear the voices of the past once again.
Slide Scanning
Our skilled image scanning technicians have an expertly trained eye for proper colorization and image quality. We use the highest grade slide scanning equipment available, and we're able to scan your slides up to 4000dpi to provide you with a crisp, crystal clear image that you can take wherever you go on with our slides to DVD or portable hard drive services. You'll be amazed at how awesome your slides will look once they are digitized on our scanners.
Negative Scanning
In addition to slide scanning, we also offer our premium negative scanning services in San Diego and Irvine. We'll scan your negatives using a high quality dedicated Nikon film scanner. Our scanning technicians are experienced in handling a wide array of formats and sizes in order to create perfect digital images from your negatives.
Photo Scanning
Just about everyone has loose photos laying around, many of them of important times in your life. We can take those photos and preserve them forvever onto our 100-year archival DVDs by taking advantage of our photo scanning services. All of your photos are scanned by hand using high quality flatbed scanners. We never use document feeders or any other automated equipment, as we manually scan each and every one of your photos, and make any adjustments necessary to provide you with the best possible scan.
8mm-16mm Film to DVD
Have old reels of 8mm, 16mm, or Super 8 film? We can take those old canisters of film and turn them into modern DVD movies! With today's technology, we can bridge the technological gap between film and digital video in order to create a fully functional DVD movie that can be watched on any modern equipment. We also offer the option for color correction and contrast adjustment for all of your film. Forget that old projector, all you need to do is simply insert the DVD into your player, and watch the magic of our Film to DVD transfers!
Custom Slideshow Creation
Our experienced in-house editors will create the perfect slideshow for your occasion or give you their expert advice as to how to create one yourself! Think of all the times you've been to big parties, or nicely organized events with a custom video slideshow presentation. Maybe you wondered how to create such a beautiful video using your own personal photos, slides and negatives. Look no further, as you can now be the director of your very own movie!
The friendly, expert technicians at DVD Your Memories, Inc. promise to convert your media to digital format in our local, on-site facility with a commitment to one-on-one service, safe handling, and 100% order accuracy.