Thanksgiving is here again. Time to feast on Turkey, potatoes and pie, and hang out with family and friends. This is considered the busiest traveling day of the year, as thousands and thousands of families are reunited for the holiday. For those of us who don't get to see our family as often as we'd like, this is a great chance to bond and create new memories. What better time to show off your new video to DVD or newest custom slideshow creation from your old slides! You're custom made videos will be awe-inspiring to everyone around you. It's fun to see the everyone's face light up when they see themselves as a child, or doing the silly things that were recorded on tape over the years.
This time of year also marks the busiest shopping season of all. Millions of shoppers will flood the stores hoping for great deals, and lots of gifts to bestow upon loved ones. It's been shown that many people, especially our family members, prefer thoughtful or meaningful gifts over expensive ones in the holiday season. Have you ever considered converting your family media to DVD as a gift idea? I bet mom would be so happy to receive a gift box full of brand new DVDs containing all of the family memories over the years! Our VHS to DVD transfers are great for gifts and stocking stuffers. DVD Your Memories is one of the few companies who convert video to DVD of all consumer formats in the country. All you have to do is bring us your tapes, and we'll take care of the rest and hand you back a full set of DVDs to enjoy for decades.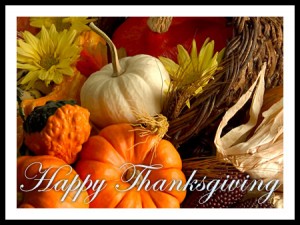 As a reminder, our offices will be closed from 11/25 to 11/28 for the Holiday weekend, we'll reopen on Monday.
Have a wonderful Thanksgiving weekend!