If you've ever had trouble trying to play AVI video files due to codec issues, this article is for you.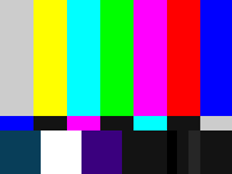 AVI is a very common video container that's used widely throughout the world. Many people convert video to AVI and other popular formats, only to find that the resulting video will not play. To play an AVI video you'll need a video or media player and a codec. If you have Windows, it comes bundled with media player called Windows Media Player. One of the more confusing things about digital video is the difference between the video container and the codec.
A file format, such as AVI, is simply a file format, and does not define how the video was actually made and what instructions the computer requires to open, or decode it. The video inside the AVI is typically compressed video that is made with what is called an encoder. A codec is actually short for coder/decoder. When the video was first created, it's encoded in a particular format and method that requires that same particular decoder in order to play back the video. So, in essense, a codec is like a "key" that installs onto your computer that will "unlock" videos in order to allow you to watch.
Computers are typically bundled with many of the common codecs, so you may notice that many videos in AVI format will play fine right off the bat, while other AVI videos do not. So, in order to open that picky AVI video, you'll need to figure out what codec you'll need.
One of the easiest ways to get a video of any format to play on your computer is to download VLC Media Player, and attempt to open the video using this program. VLC will play about 95% of videos found on the internet.
On the other hand, if you have an additional media player you prefer over VLC, You can try to download the codec pack called FFDSHOW. This is a free, open source project. FFDSHOW adds support to your operating system for most common video compression methods and also provides good support for using subtitles and various picture improvements when playing a video.
Simply download the installer file and execute it. After that, follow the on-screen instructions to install the codec.
Another method that some people use is downloading codec packs. These can be helpful in getting odd videos to play, however they typically come bundled with more codecs than you would ever need, and more often than not, you end up bogging down your system.
A more advanced method involves finding out how the video was compressed, and then downloading the codec once you discover it through programs such as AVIcodec, which can be downloaded from Afterdawn at the link below.
DVD Your Memories provides video conversion in Los Angeles, Orange County and San Diego