With all of the different video formats, containers and encoding in the world today, it can be difficult to know exactly which video format you need in order to create a playable DVD out of a video file you might have. With the right software, you can create a playable DVD out of nearly any sort of media imaginable from scanned photographs in San Diego, and old 8mm film to DVD or digital files you can upload and share with friends and family..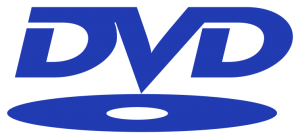 The trick to getting video into a playable DVD format is to first encode the video into MPEG-2 format. MPEG-2 is the format of movies and other programs that are distributed on DVD and similar discs. As such, TV stations, TV receivers, DVD players, and other equipment are often designed to this standard. Fortunately, most DVD burning software nowadays will support MPEG2 conversion and will allow you to convert your video prior to burning it. For the audio, if the program does not automatically convert it for you, you're going to want to convert it to AC3 (Dolby Digital).
If you'd like more say into how your video is being compressed, I recommend a program called Super C. This is a handy little video conversion tool that will convert all sorts of video into anything you want. In addition to MPEG2 conversions, you can convert to WMV, AVI, MP4 and many more.
If you wanted to transfer online videos, such as Youtube, onto a DVD, check out our guide on How to Save Youtube Videos on Your Computer. Once the video has been saved to your computer, you can then use Super C to convert the video to MPEG-2, and then proceed to burn to a playable DVD movie.