If planning to get a large collection of photos scanned through a media transfer company, there's some easy guidelines you should follow and some things to look out for. For big scanning jobs, it's not always practical to get it done yourself, as it could take quite a while to get through all of them, especially if you have a deadline to meet. Bulk photo scanning can be for a number of different things like your company would like all original photographs scanned and indexed so they can be disposed of to save space, you want to complete a personal project which requires the photos to be in a digital format first.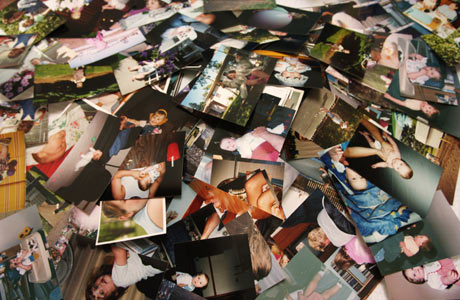 If the photos are important to you, it's wise to find a business that specializes in photo scanning. A local company would be the safest option for the protection and safety of your images. But what can you do to prevent your photos from being possibly ruined or a poor scanning job?
There are a number of things you can do to try to avoid this, some common sense and we also offer some tips and advice for you to try out as well.
When you contact the company, which is actually best to do by phone to get a better feel for who you're going to be dealing with, ask questions about the service such as:
What quality do you scan at? Most places will scan your photos at somewhere between 300 and 600 DPI. Be careful they are not scanning at too low of a resolution, as it will create poor quality digital images. Most modern flatbed scanners are capable of cleaner, higher resolution scans than compared to earlier models or document scanners.
What type of scanners do you guys use? This is an important question to ask as it will give you insight into how the final product will look. For the best quality, we recommend going with a company that scans all of your photos with dedicated flatbed scanners. Flatbed scanners don't pull the photo through the machine like document scanners do. Pulling the photo through the scanner can result in RGB streaking throughout the image, faded colors, and even damaged photos.

How long will the process take? If the turnaround time is important to you, be sure to ask how long it will take to get your final images. Some companies have long turnaround times due to the massive volume they receive on a daily basis, and could even take months to get your images back. Typically, local companies can work with you on your turnaround time by providing a rush service, or getting it done in the time you specify.
What does the photo scanning process involve? Make sure you know what kind of service you'll receive from the company you choose. Will they crop/rotate your photos? Are your photos cleaned of dust prior to scanning? Do they come on a DVD?
What you're looking for are detailed answers to these questions, and if they don't know the answer to any of these questions, it might be best to look elsewhere! If they give you detailed answers plus even a little more information about what you're asking, this is always a good sign that the person there knows what they're talking about.
Another tip is to actually visit the place where the work is done if possible so you can meet the staff and possibly witness for yourself the process going on. Don't think that this is rude or too forward; they should welcome you with open arms for a quick tour if they are a reputable company who are confident in what they do.
Looking for photo scanning services? Check out our local stores below! Photo scanning San Diego Photo scanning Orange County Photo scanning Los Angeles Photo scanning Denver