Youtube is a great service allowing anyone with an internet connection to upload digital videos indefinitely onto their servers to share with others. Since Youtube was developed after digital video had already gained massive popularity around the globe, it's a bit more complicated to upload analog video sources, such as what you'd find on VHS and camcorder video tapes. However, for many of us, our most important life moments are stored away on these tapes… tapes which can be a pain to watch due to all of the extra cables and equipment you need to set up on your television just to watch. Wouldn't it be easier if there was a way to upload VHS and all of these other tapes to Youtube and watch them any time?
The good news is that there is a way to do this, but it's a little more complicated than uploading a video that is already in a digital format.
The first step is to gather up the video tapes you would like to upload to Youtube and find a company to tranfer the video tapes to hard drive. If you're technically experienced, you can even perform this step yourself with a few additional items. If you're looking for how to transfer video to hard drive, we have a couple of quick guides:
How to transfer and capture MiniDV tapes to your computer
How to capture video using Canopus ADVC110
Now, once you have a hard drive with your video files loaded on it, it's time to upload them to Youtube. First, you'll need to create a Youtube account (only if you don't already have one), as you must have one in order to upload. Once the account has been created, you can begin your uploading process by clicking the "Upload" button on the top bar.

On this screen, you can either click the "Select files from your computer" button, or simply drag and drop your videos right into the window. Once selected, the video will immediately begin to upload.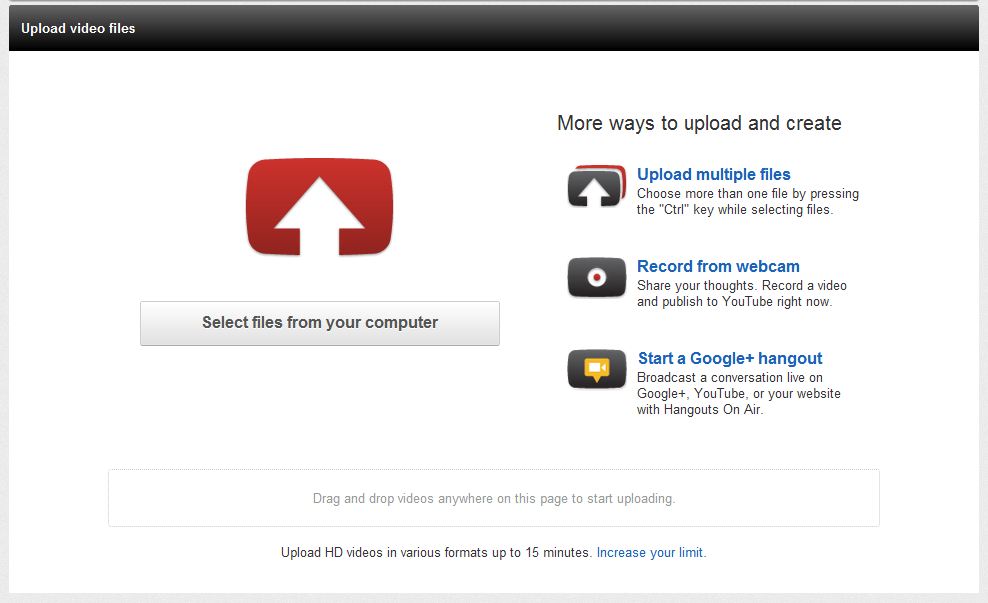 As it's uploading, you can set the title and description, as well as some additional information about your video. When the upload process is completed, your video will now be visible for the world to see!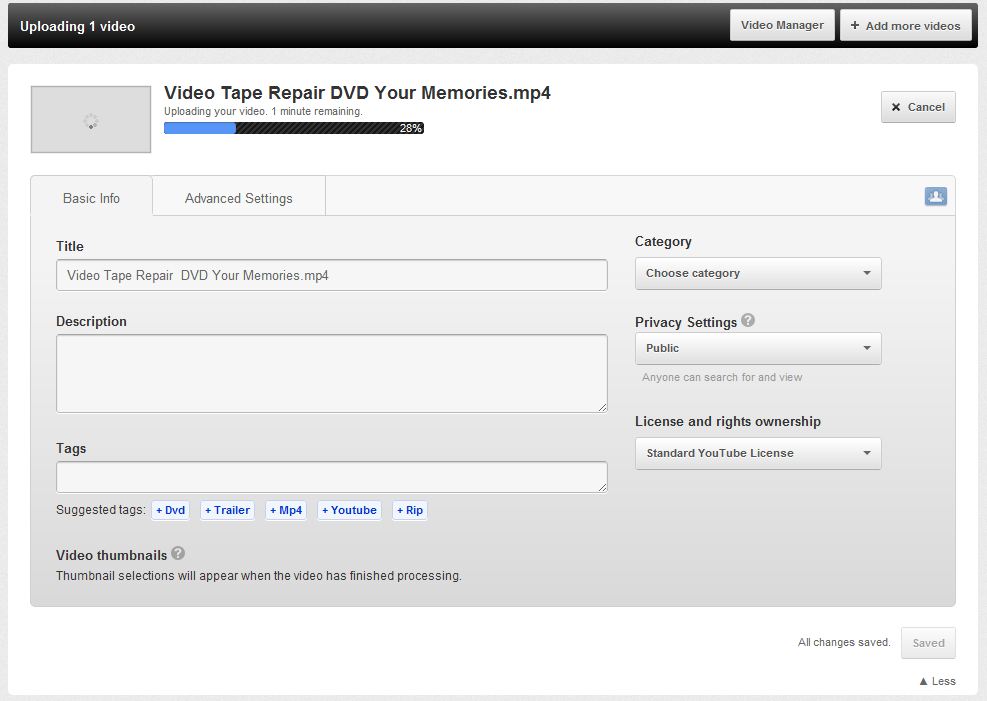 NOTE: You can also set your videos for private viewing using the video privacy settings.