As time goes on, our old analog recordings continue to degrade day by day and little by little and soon will turn into muffled audio, or even worse. What once was a audio track full of crystal clear sounds had been transformed into a muffled inaudible mess once you transfer the cassette to CD. This same thing happens all of the time to countless people's priceless recordings. A large problem with the early VHS tapes was that they were all in mono sound. Even through the early 1990s many VCRs used mono sound as the recording standard, especially the low budget models. Mono sound, at least on VCR recordings, tends to have a much lower tonal depth. Much different than the Dolby Digital Surround sound we rely on today. These problems are also found on older homemade vinyl and cassette recordings.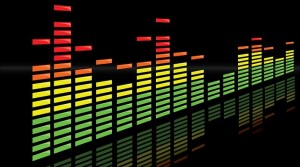 The muffling effect is due to degradation in the form of losing the higher frequency sound data, which leaves the middle and lower frequencies much more pronounced. The easiest way to do this is to use an audio editing program to make the adjustments for you. For much older audio, it can be impossible to restore audio it back to it's original state, but with a little bit of work, you can make it sound a whole lot better.
One audio program I like to use, is Audacity. It's free and is actually a very powerful little audio editor that can help fix muffled audio. The first step to fixing up the audio is to open up the audio file and open up your equalizer. From here, it's really a matter of playing around with the equalizer to achieve the best results. For starters, try raising the upper frequency sounds slightly, and decrease the low end. This will hopefully create more of a balanced sound in the recording. If your audio has varying levels of volume, there is a neat tool called normalize, which will create a constant volume throughout the recording.
Check out our services below for expert local technicians:
Audio Restoration Los Angeles – Our Culver City / Los Angeles store
Audio Restoration Orange County – Our Irvine / Orange County store
Audio Restoration San Diego – Our Kearny Mesa / San Diego store
Audio Restoration Denver – Our Denver store