Using Document Scanners to Scan Photos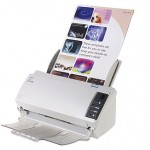 Document scanners are great for what they are designed for, which is documents. Lots of people get the idea to purchase one of these document scanners to help automate and make their lives easier when it comes to scanning their photos. Like with any job involving priceless items such as scanning photos, you typically want the job done right the first time around. When you try to add photos to scan on your document scanner, you will end up with some problems! The way the document scanner works is that you load a stack of documents into the feeder, and then the machine will feed each document through the scanner like a fax machine would. The end result is a scan that takes a fraction of the time that a flatbed scanner would. The problems arise in the method the machine feeds the paper through. If you scan photos in this manner, because of the fact that the media is in motion as it's being scanned, the quality suffers from streaking, poor colorization, blurriness and other ailments. There are stories of people having to redo their entire scanning job because of these quality problems. So, for the best results for any type of image scanning, you'd ideally want to get your hands on a high end dedicated photo scanner, or flatbed.
Does DPI Matter?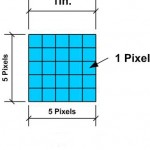 DPI or dots per inch is often not fully understood. With images, a higher DPI does not necessarily mean a higher quality image. It simply means that there is a higher resolution, or more dots on one of the images. A good example of this is if one of your images was shot with a dirty or blurry lens, scanned at 600dpi, and another picture from a clean camera scanned at 300dpi. The 300dpi image will be of much higher quality to the naked eye. Also, simply setting the DPI to a higher settings will not always solve your quality issues. There are a multitude of other factors that can play into creating the best image possible such as contrast levels, built in filters and dust and scratch removal. The best bet is to take problematic or poor quality photos to a professional image scanning or restoration service. These imaging professionals have the experience and tools to extract the best possible quality from your images.
Prints vs Negatives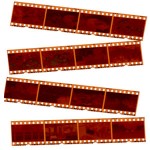 When deciding on whether to scan your images from a print or negative, going with negative scanning is generally the better choice. First, realize that a photograph is merely a copy of the original processed film. Photographs, are usually printed around 260-300dpi at the standard photo labs. This is why photos are typically scanned at 300 dpi, which makes the higher resolutions much better post scanning work such as photo restoration or enlarging the original prints. The negatives contain much more information in the frame than a photo could possibly contain. This is why negatives are capable of being scanned at resolutions of up to 4000dpi. This type of resolution can display these details much more easily and clearly, especially when a larger print is be made. Another reason you'd want to stick to the original film is that the originals contain much more contrast and color detail than the prints. The colors and detail of printed photos tend to fade over the years from exposure to sunlight, etc.
Is Photo Scanning Quick and Easy?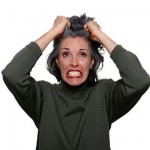 Scanning large amounts of photos is actually quite a laborious process. If quality is your main concern, scanning your photo collection could take an enormous amount of time. In order to efficiently scan your photos, you'd need multiple scanners, computers, and hands! If you have a large collection, and limited time to spare, it's highly recommended to outsource the work to a company who deals with high quality photo scanning. This will allow you the free time you need, while getting your photos professionally scanned in a timely manner. Most photo scanning companies will charge based on the number of images submitted, so it will be very easy to budget your project this way.
Expensive Equipment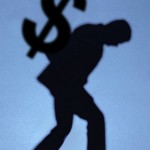 When dealing with a photo scanning order, you will obviously need to purchase some equipment in order to get the project going. There are tons of different brands of scanners to buy, each with their own pros and cons. In order to get the job done correctly and efficiently, the equipment you're going to need is not cheap. You will need a computer that is capable of handling higher end equipment and won't freeze up or slow you down. You'd also need to purchase a high-end flatbed scanner which will greatly enhance the quality of the images versus a low quality cheap-o scanner.
We try to inform everyone of these misconceptions about when they come to us for a photo scanning order in Los Angeles or photo scanning in Irvine. The more information you have, the better your outcome will be and happier about the end results!
DVD Your Memories never outsources any work submitted to us. All work is done in-house at the location you dropped it off at. Some other companies will actually ship your order to another state of even over seas to another country! We want to provide the safest, and most convenient method of transferring your old video tapes, photos, and film to DVD right from your own city.