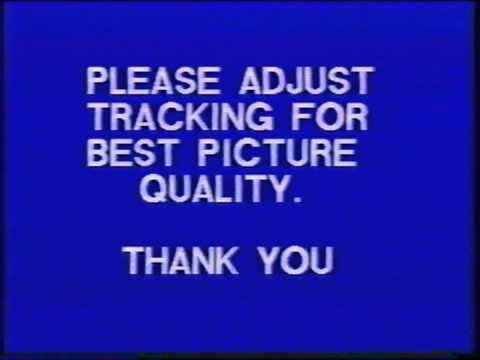 For the vast majority of VHS tapes, they simply don't look as good as they did 20 years ago. Often they are suffering from color degradation, flickering, tracking issues and other detrimental problems that come with a video tape of old age. These same problems will show up if you transfer the VHS to DVD or hard drive too, which can be difficult to clean up after the fact. Often times, the problems can be so bad that it can completely distract you from the actual video itself. Luckily, with a little bit of extra hardware and effort, it's still possible to improve the quality of these old VHS tapes.
If you're transferring the tapes yourself, the best idea is to try to fix as many problems as you can at the point of capture. This will end up saving you countless hours in post-editing to fix the same issues, so it pays to fix them the best you can prior to transferring. One of the best investments to help with video tape restoration are: A good, reliable VCR, a color correction unit, and a time-based corrector.
At DVD Your Memories, we've often found that many VCRs from the 90s will play beat-up VHS tapes better than a brand new one from the store. It seems that VCRs of the 80s and 90s were just built better and built to last back compared to what you get these days. However, keep in mind that back then, not all VCR's were created equally and so sometimes it's difficult to find a good piece of equipment. For the best quality VHS to DVD transfers, we recommend a Sony, JVC or Panasonic brand VCR.
Now that you have a good VCR on board, the next item to get before your video to DVD transfers is a video color correction unit. Color correction units work by receiving the video signal from your VCR and then outputting a video signal back to your TV. A color correction unit allows you to finely tune the colors of your video, allowing you to offset certain colors to gain the desired color scheme. Again, if you're looking to save lots of time editing, it's best to adjust the color on either a tape-by-tape basis or even scene-by-scene if it fluctuates wildly. These color correction units are adjustable on the fly, so it's wise to monitor your video so that you can make any changes as it's recording.
If your tape has other problems, such as tracking issues or flickering, first try to play them on a different VCR. Playing them on different machines will yield different results, especially for damaged tapes. Sometimes tapes will play wonderfully on one unit, but not at all on a second, seemingly identical unit. You could also try your luck with a time-based corrector, or a TBC for short. Time base correction is a technique to eliminate or reduct effects caused by mechanical instability in video taped recordings. TBCs accomplish this by buffering the video signal and releasing it at a steady rate.
Once the VHS tape has been captured to your computer, the last step for fully restoring the video is editing the video clip through a software based video editor such as Final Cut Pro or Sony Vegas. Video editing suites allow you to make additional edits and adjustments to help you create the best video presentation as possible.