As human beings, it's common for us to want to to pass down something to our children for them to remember us by. Before photography and video cameras, we had no real way to see how things were in the past, apart from drawings and paintings, and most of what was known about family history and legacy was passed down to us as word of mouth stories of the past. This gave us no real way to interact with or see ancestors who were no longer around. When photography was first invented, it gave people a literal window to the past. We could now see what our great grandparents looked like, and view the details of the home they lived in, and the other people they shared their lives with. It gave us a way to pass down our memories to our children and family of the future.
Now that we're in the "Digital Age", there are many options available to share your memories. Memories that were once limited to clumsy forms of media like VHS tapes and slides can now be stored as bits of data that can be placed on a DVD, a computer, or cloud storage. This is data that can be accessed from nearly anywhere in the world, from a multitude of devices and peripherals! With popular media sharing networks like Facebook and Picasa, you can share your albums with family and friends from all over the world in a matter of seconds.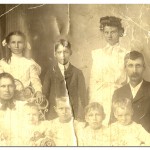 Old photos, slides and negatives often contain some of our fondest memories. However, with these older formats, it can be difficult to share these images with the people we care about. It's important to remember that analog media not only deteriorates and degrades over time, but is also susceptible to perishing in fires, floods and other natural disasters. Digitizing these images is now more important than ever! With our high quality slide scanning and photo scanning services, you can load your entire collection of images as ready-to-share digital files loaded on your very own DVD or thumb-drive. Once digitized, you can breathe a sigh of relief, knowing your images will be safe for a lifetime!
Home videos and film are a great way to spend a night with the family, but can be a pain to load up the old VCR with clunky video tapes and 20 year old adapters, and even worse to try to dig up and figure out how to work the old 8mm film projector. It's unfortunate, but the fact is that film and video tapes were never intended to last forever. In fact, each year that goes by, your film and video tapes may even be fading and losing their clarity. By utilizing our film transfer and video to DVD services, you can secure the future of your film and videos and ensure that you can sure these memories with your family of the future. Custom edited DVDs of your old film and videos make wonderful gifts, sure to surprise anyone!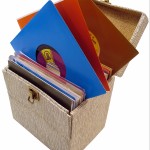 Music is not only a great reminder of the good ol' times, many people keep audio collections of their favorite albums or artists to remind them of the feelings and thoughts we had when that song was popular. Audio transfer also works great in combination of an edited film or video transfer project to combine video of the past with the audio of that era. What better way to preserve your memories than to preserve the music of your past?
At DVD Your Memories, we specialize in providing ways for people to easily convert their older media to a more reliable digital format. Instead of a big box of video tapes, photos or film, you'll have organized digital photos or video files loaded on a DVD or hard drive. We treasure your memories as much as you do and provide services necessary to keeping these memories alive for generations to come.
If you or your family member has old media stored away, bring them into any DVD Your Memories location for the best in digital media transfer services.