When dealing with the conversion and transfer of precious family media, many people are apprehensive about shipping their memories across the country. Most are worried about the potential to lose your package in the mail, plus the thought of your media being handled and transferred by someone you've never met or spoken to may be a little strange. Although losing items in the mail is an extremely rare occurance, it can happen to any of us.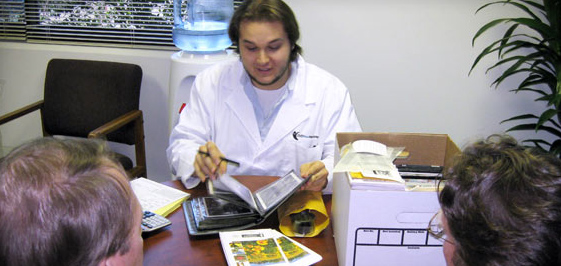 Faster Turnaround Times
Being local means us being close to where you are. This makes turnaround times for transferring video to DVD and photo scanning much quicker, even same day in some cases! Since we're focused on the local experience, we eliminate shipping wait times, and can keep our order queues smaller for each of our stores. Many national companies are stuck with a 4-5 week waiting period, simply because they are processing much more volume in one single facility.
Meet Your Technician
Another benefit of taking your family media to your local DVD Your Memories, is that on your appointment day, you will be able to sit and meet with the technician who will be working on your order. This provides an easy line of communication from client to technician to make sure the job gets done to your exact specifications. Another added plus is that our techs do so many different jobs similar to yours, they might even give you a brilliant idea for your media project, something you may have not even known was possible!
Safety of Your Media
When shipping your media off to the unknown, anything can happen! Items could be damaged, sent to the wrong address, or simply lost forever. Shipper's insurance coverage is nice, but it can't do anything to recover your lost memories or damaged media. Keeping your media local means that you'll know where your media is at all times. At DVD Your Memories, we process ALL orders in-house so you can be sure that your media will never leave our office, until you're ready to pick up.
Are you looking to keep your media transfers local? Contact us today and experience first-hand what makes us the number one family media transfer company!