If there's one thing that's certain, it's that mobile technology is increasing at an incredibly fast rate, now to the point where we can shoot HD video from our smartphones such as the popular iPhone or Andriod devices. However, only watching the videos from your phone is limiting at best, so many people wonder how to convert iPod or iPhone videos to another source, or how to place them on a DVD?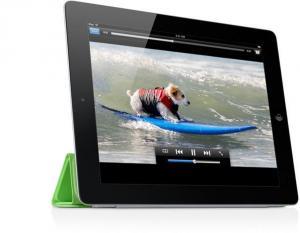 For this guide, I'll be showing you how to transfer your videos recorded on an iPhone, iPod or iPad and transfer them to your computer running Windows. To get started you'll need your iPhone or other device, the correct USB transfer cable (often the same cord used to charge your phone), and also the latest version of iTunes, which can be downloaded free of charge from Apple [here].
The first step to transferring your iPhone video to DVD is to connect your iPhone to your computer using the provided data cable. If this is your first time connecting your phone to your computer, it will take a few seconds for the drivers to load. If iTunes has already been installed, it should open up automatically. To transfer videos, iTunes is not necessary, but you can leave open as it will begin to sync your other files to your computer (if you have enabled that feature). For Windows users, click on your start button, then select My Computer. You should see your device showing up as a "Portable Device" drive on your computer.
Next, double click the new drive that showed up, and you will be taken into a new directory titled, "Internal Storage". Double clicking on this will then take you to a folder called DCIM, then inside that is the directory full of all the photos and videos you've shot with your phone. Depending on how you use your camera, there may be thousands of images/video or just a few. Most likely, the images will all be labeled as IMG_XXXX, depending on the order of when the shot was taken, however usually a thumbnail preview will be provided. To transfer photos or videos off of the device, simply drag and drop the selected videos or photos from the phone and place them wherever you'd like.
Be default, your videos will likely be in Apple's native MP4 format, which unfortunately is not the correct format for converting them into a DVD movie. To correct this issue, you'll need to convert the video to an MPEG-2 format video, which you can find out how to do in the next guide, How to convert video files to MPEG2 format.
Need help? Give one of our stores a call!
We have offices that can handle iPhone video to DVD in Los Angeles, Orange County, San Diego and Denver, Colorado!