If you have a vast collection of photos on your computer, hard drive or DVDs somewhere, it can often be a near insurmountable task to find any one particular photo, especially if they are disorganized, and crawling with duplicate photos. After a large photo scanning job, people often next, what next?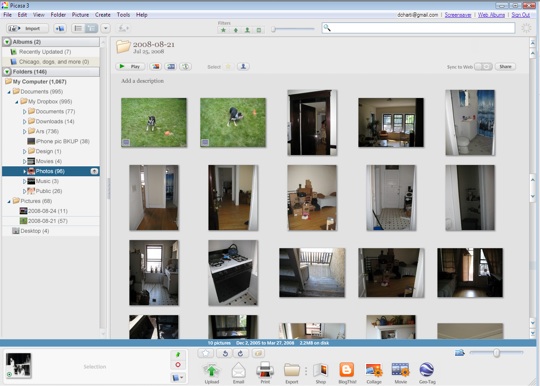 The first step is to decide what your goals are. Do you want to organize them by date, by person, or by event? Or maybe a combination like "Christmas 1993", or "Road Trip 2001". You should also decide how accessible you want your photo collection to be. Do you want them able to be viewed online? Viewable on your television?
The first step towards ultimate organization and indexing of digital photos is to make sure you have them all in a centralized location. For this step, it's best to use a clean hard drive or even a new/separate computer to store all of your photos. Make sure you take them off all of the SD cards, hard drives, DVDs, computers, social networking accounts and digital cameras you might have laying around. Once they're all on one machine or hard drive, it greatly simplifies the task of finding that one pesky photo.
Once they are all located in one place, you can begin the initial sorting and indexing process.
To begin indexing your collection of images, we highly recommend a respected photo organizer like Google's Picasa or Apple's iPhoto. These programs can help you better to manage your collection by offering grouping and folder creation utilities to help you sort through them much easier than if they were all housed in one or a couple of folders. They also offer great auto-sorting abilities. For example, Picasa offers the ability to sort by facial recognition, with extreme accuracy, which is great for finding photos of a particular person with just a few keystrokes. These sorting features work great for scanned photos, or other photos with little to no data.
As far as sorting goes, simply sorting by facial features is enough for some people, but if you want them completely organized, you'll have to spend some extra time creating folders and placing the photos where they need to go.
Picasa also includes the feature to "Show Duplicates" which allows you to see which images you have multiples of and delete them because more than likely you're going to be pulling in some dupes, especially if you're pulling photos from more than one source.
Granted, depending on how granular you want your images sorted, it will still take some serious dedication to get through all of them and put them where they need to go, but with the nifty auto-sorting features, you can spend much less time searching through endless photos to find the ones you need.