You may have noticed that your camcorder or VCR supports different recording modes. These are commonly abbreviated by the letters SP, LP and EP.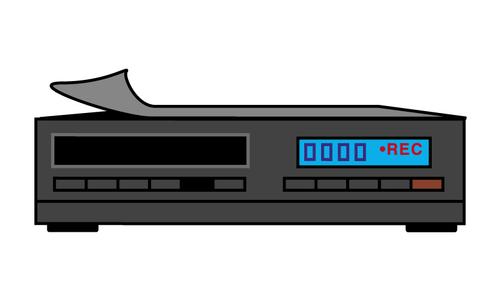 SP is short for Standard Play. Standard play allows you to record information onto the tape the way it was intended, with no quality loss. By default, VCRs and camcorders will record your footage as standard play. On a standard VHS tape, recording footage in SP mode will yield 2 hours of video.
LP is short for Long Play. Long play allows you to record much more information at the expense of quality. It accomplishes this by reducing the speed the tape is run through the VCR. As the tape speed decreases, the quality will also decrease. You'll notice this effect when comparing a tape recorded at LP versus one recorded at SP, especially after years of storage. The LP tape will appear more blurred, have more tracking and color issues than tapes recorded at SP. A VHS tape recorded at LP can hold roughly 4 hours of video.
EP/SLP is short for extended play. Extended play is similar to LP, but actually provides you even more recording time. EP was primarily used to document long, continuous events without the need to change video tapes every 2 hours. Due to the fact that the video is not of optimal quality, many times this setting was not used in order to preserve the quality of your footage. Tapes recorded at EP usually are the most problematic after years of storage, displaying a wide variety of tape damage symptoms including color loss, audio loss, frame skipping, and tracking issues.