Instagram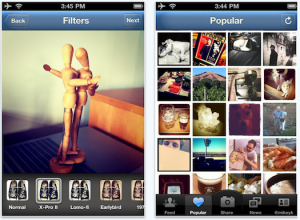 Likely the most popular of the hand-held photo apps, Instagram offers tons of features to enhance your photos taken with your smart phone. Instagram is full of custom filters and settings that you can apply, as well as a huge user base of over 15 million people! You can upload your photos, or instantly share to all of your social networking sites instantly from the app.
Photosynth allows you to take beautiful panoramas near effortlessly. The program utilizes advanced digital ICE filtering to create an awesome effect all on it's own. All you need to do is capture the first image, and then the app does the rest.
Adobe Photoshop Express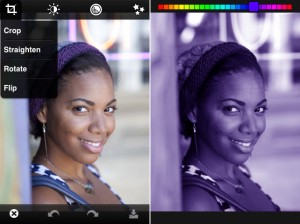 Adobe Photoshop Express allows you to have a mini-photoshop right in your pocket! You can do instant touchups on the photos you've just taken with your phone. You can crop, straighten, rotate and flip; adjust brightness, contrast, tint and saturation; add sketch, soft focus and sharpen effects; and tack on a number of Instagram-like effects and borders. It's pretty basic, but a lot cheaper than it's full version counterpart.