If there is one common trend this decade, it's that consumers love new gadgets. From the iPod to in-car GPS devices, we pretty much have everything we could ever want, right at our fingertips. In this new wave of convenience devices, our lifestyles are changing dramatically. Remember how things were before cell phones, GPS and ipods? How did we ever survive? It's almost like living in the dark ages compared to today! Thankfully, media has kept up remarkably well with the pace of technology and even allows us to place older media such as VHS to iPod! Today's tiny cell phones and ipods can do the work of several devices, like shooting high quality video and pictures, all from the palm of your hand.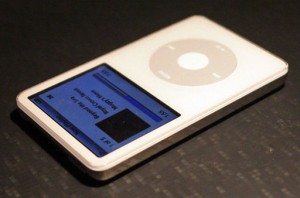 Nowadays, we are constantly using our personal devices like ipods and smart phones to share our memories with family and friends. Out on the go, you don't always have the luxury of a DVD player or computer at your fingertips, so it can be a challenge to access your media while you're on the go. Wouldn't it be handy if you could store your home videos on your hand-held devices?… Good news, you can! Nowadays it's easier than ever to convert your VHS to iPod? You could theoretically put your entire family history of media, right onto your iPod. Since the iPod is very similar to a computer hard drive, you can upload your media, and store them on a mobile device like an iPod or smart phone.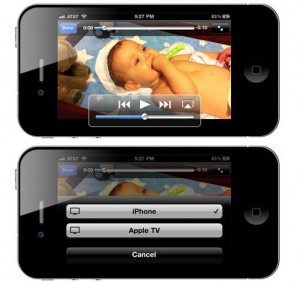 Many devices are now able to support a wide variety of video formats, but if you have an iPod or other device that is a slightly older model, you may need to convert the video to an MP4 format before it will be ready to be viewed on your device.
To convert the video, all you'll need is a small, lightweight program called HandBrake. This program will take any video and convert it to iPod format. This is very useful, especially if you'd like to convert a wide range of video formats onto the iPod. As you may have guessed, this method could be used for your old VHS tapes, audio tapes, film and images as well so you can finally get that old VHS to iPod conversion you've always dreamed about.
First load up HandBrake, and then you're going to want to choose your source video. This is where you pick the video you'd like to convert into the iPod format. Click "Source" and then "Video File" from the dropdown. (If you wanted to convert a DVD to iPod, you can alternatively choose a DVD movie from this menu, which will convert a whole DVD to Ipod fomat. Once you locate the video you'd like to convert, you now must choose your settings.
On the right side of the program, there are several preset settings which are useful for this project. If you have a standard iPod, you'd pick the iPod settings. On the other hand, if you have a more advanced device such as an iPhone or iPod Touch, choose the option built for those, as it's a slightly better resolution. After you choose your settings, simply choose where you'd like to save the file, and then click start. After it's done encoding you'll see the finished video in the destination you chose.
Once your media is loaded onto your ipod or mobile device you will have the freedom to take your memories with you on the go, so go ahead and brag about your granddaughters ballet recital and reminisce about the days the kids were young, because now you have those special moments in the palm of your hand. With all the ways to view media today VHS to iPod is probably one of the most convenient, the process may be piece of cake but keeping your memories close to your heart is priceless.