Are you unsure what type of 8mm camcorders you should be looking for?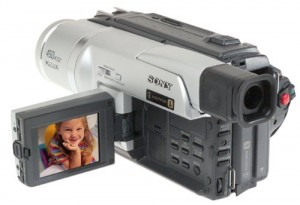 Converting 8mm video tapes like Video8, Hi8, and Digital8 tapes can actually be pretty confusing, especially if you have different types of tapes. Having multiple different tape formats can cause problems because not all camcorders are capable of playing each format. The earlier camcorders are typically only able to support Video8 and Hi-8 tapes. I've compiled a list of Sony camcorders that will support all formats of 8mm tapes. These are the best camcorders to look for if you plan to transfer video tapes to DVD or your computer.
Post in the comments what camera you prefer, or use to transfer your camcorder tapes to DVD!