It's important to understand the concepts of DPI and PPI when preparing your photo scanning project. You'll want to choose the option that is best for the project you'll be working on. PPI, or pixels per inch, refers to how many pixels your digital image contains. This will affect the print size of your photo, and the output quality. For archival purposes, you'll want the PPI to be as large as possible in order for the image to contain as much of the original information as possible. If the pixels per inch is too low, the resulting image will display large visible pixels that look jagged and unpleasant. Notice from the images below for a quick visual on how PPI can affect the output quality of the image.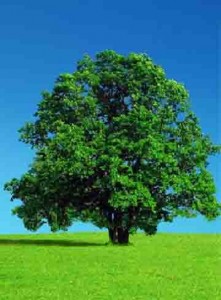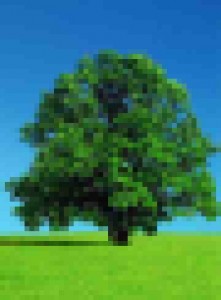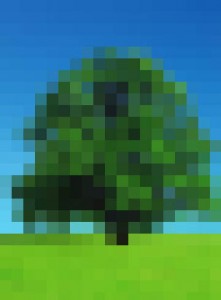 There is a no concrete number for what PPI your images should be for print, however, with print you can get away with a much lower PPI because you look at large prints from a further distance than a small print, so you can get away with a lower PPI and still have the image look fine.
DPI generally refers to the printer. Every pixel is made up of different colors which the printer must must mix and match accordingly. Each pixel is made up of tiny dots, and the higher the DPI, the more dots there are to fill in these pixels which result in much better color blending and tone of the image. With a higher DPI, you also end up using more ink and spending more time printing each image. A low DPI would result in fewer ink dots per pixel which makes the resulting print look worse than that of a higher DPI.
For film scanning such as 35mm slide scanning and APS negative scanning, since the original film is so small you'll want to scan them at the highest PPI possible in order to preserve the original data. Don't forget that you can always resize your images at a later time, and you will definitely want to resize your high quality scans for web use.