There's all sorts of different things you can do with your old media. With old VHS tapes, you can make a variety of cool things like this awesome spiral-bound notebook made from the front of old VHS tapes.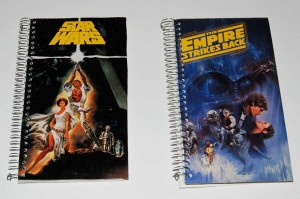 Instructables.com has a great step-by-step guide on how to create your own spiral-bound notepad made from recycled VHS tape covers. If you have basic supplies like a hole punch, ruler, and pliers, then pretty much all you'll need to spring for is a few pre-made spiral-bound notebooks from the office supply store (unless you happen to have a binding machine stashed somewhere). Perfect for after sending the old tapes in for VHS to DVD conversions!
To read more, check it out here!