Although we don't specialize in printing at DVD Your Memories, we do use printers each day to print things like documents, invoices and even CD and DVD labels for our video to DVD and film transfer customers. For printing DVD and CD labels, we have been using an inkjet model R280 by Epson. We've tried a few printers in the past, but have had the most luck with the Epson model because of the ease of use, plus the quality of the finished print.
Before printing to a blank CD or DVD, it's best to use one with a matte white surface that is suitable for printing inkjet onto. Trying to print onto a disc with a glossy surface, or a disc not made for inkjet printers could result in a mess or smudging of the ink! Also, before printing onto a disc, you're going to want to make sure you print it correctly and accurately using a DVD printing program. Epson bundles this software with the printer, but you can also download free versions online. We actually use the program called Memorex exPressit Label Design Studio, which is a free download here: https://memorex-expressit-label-design-studio.software.informer.com/
The software is pretty easy to navigate. Once you open it, you'll first select what type of template you want to create. They offer a few different things to choose from, but for a custom job it's best to just start with a standard disc label.
NOTE: If you're using alternative software, we have lots of DVD/CD, insert and other templates available in a downloadable package: Download printer template pack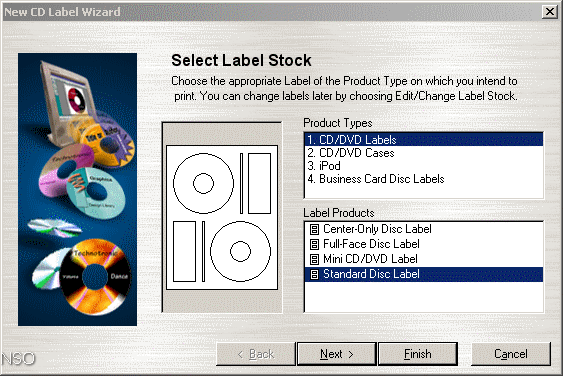 Once you load the template you can now add the image/text you want on the blank DVD template in the program. The program includes some text effects and basic images, but you also have the freedom to place your own images in the label instead.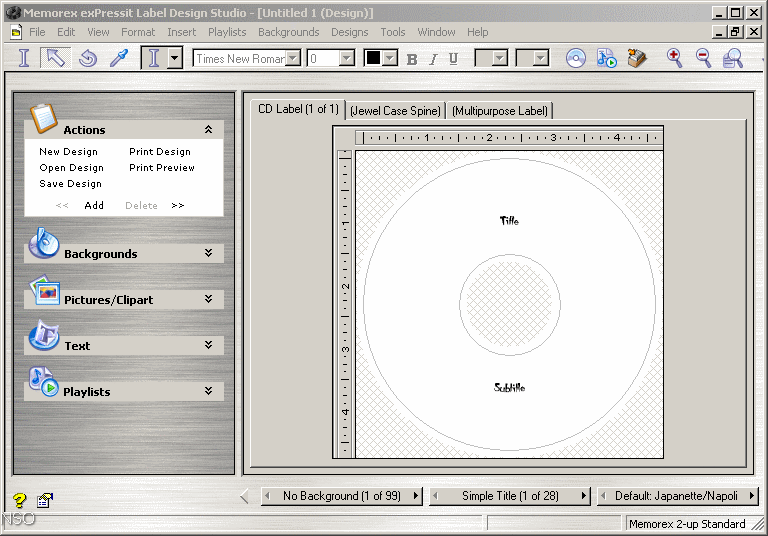 The nice thing about the epson model printer is that it comes with an easy to insert DVD/CD tray for printing use. All you need to do is place the disc onto the tray and gently insert the tray into the slot, while lining up the arrows as a guide.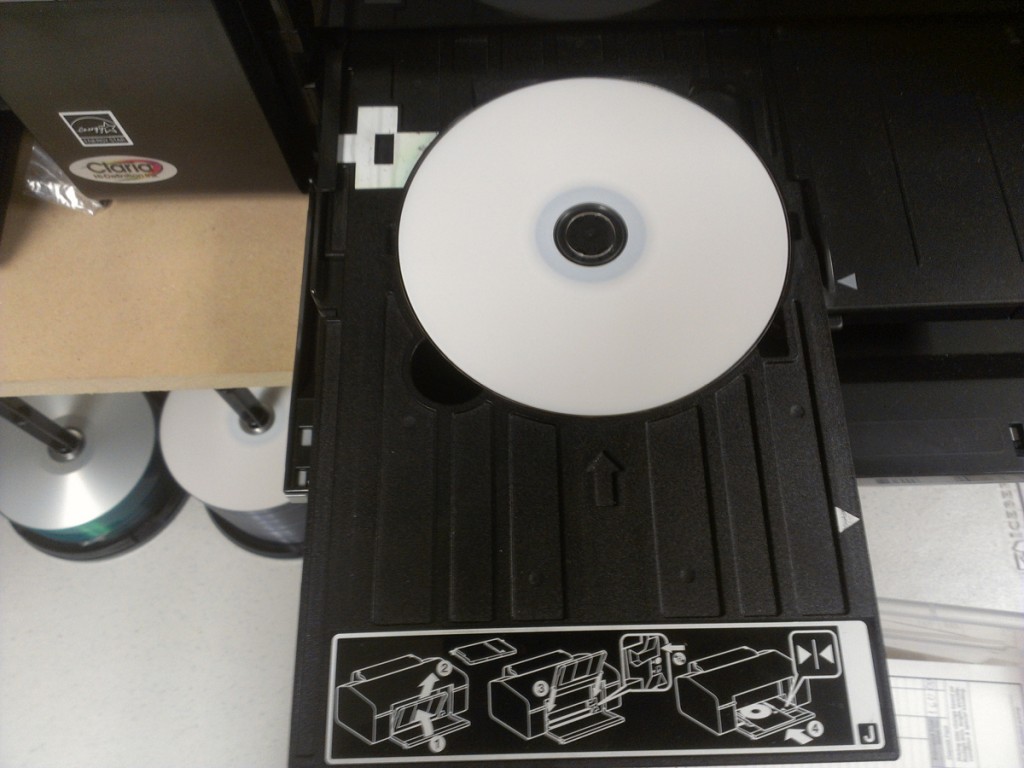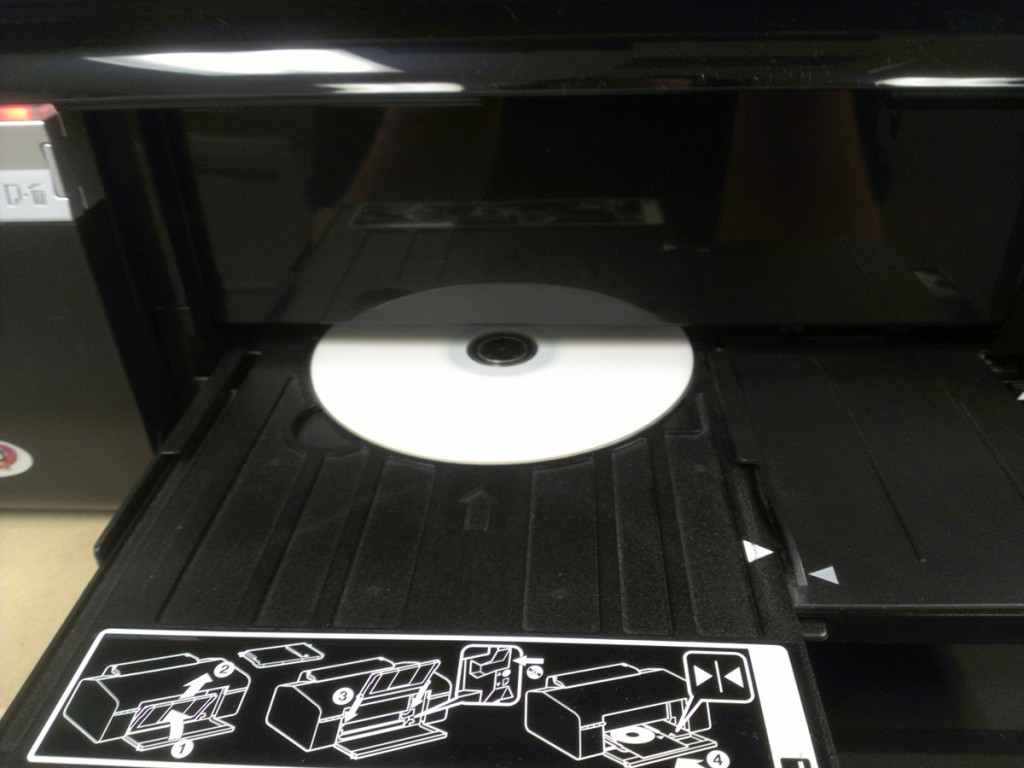 The disc will take a few moments to print, usually taking a bit longer if you include lots of color. It's important not to touch the disc immediately after it's finished printing because the ink will likely still be wet. (Will usually take 10-15 minutes to fully dry if using lots of ink.)