There's always times when we have a want or need to send large files over the internet to another location. Trying to send large files through email rarely works, as many email companies impose file size limits on email attachments. For some people, this can be quite a nuissance, especially if your file is just above the limitations that they give you.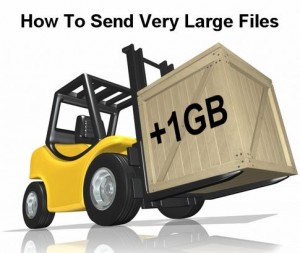 In the early days of the internet, this wasn't usually to big of a problem simply because data transferred so slow back then. People typically opted to standard mail diskettes or hard drives that contained large amounts of data.
As the internet speeds around the world quickly rose to that of DSL and cable modem speeds we know of today, the time it took to transfer large amounts of data shrunk to a few hours, versus several days. This now allowed people to send or upload several gigabytes of data in a relatively short amount of time. However, this is right around the time where lots of places began to impose their file size limits, to help manage their own bandwidth usage.
To counter this, several companies soon rose up to handle the problem of having no reliable way to send large data over the internet. One of the first of the major file sharing/hosting sites was called RapidShare, and they are actually still around today and remain one of the largest file hosting platforms in the world. They can even support up to three million users simultaneously! RapidShare works like this: You first specify the file you'd like uploaded to their servers. When the upload is complete, you will receive an email with a download link to download your file from their servers. You can send this link to whoever you'd like, so they can also download your file.
Since RapidShare, tons of other companies have popped up and offer similar services.
Here is a pretty comprehensive list of available file transfer services, and their file size limits for free accounts. These services are especially useful to send uncompressed audio, video, and images to family and friends. Feel free to try one of these fine services after you have completed a video transfer, or audio transfer order with us!