So you face the problem of having to cut out commercials or other unwanted material from your recorded TV. Historically, this has been pretty tough to do. Even with the advent of modern DVRs and video recorders, they aren't perfect at detecting scene changes, or where commercials begin and end. In the old days, you either had to sit there and pause the recording over the commercials, or fast forward through them when it comes time to watch it. However, isn't it more convenient to simply cut them out entirely? This is especially true if you plan to send out the video as gifts to friends or family.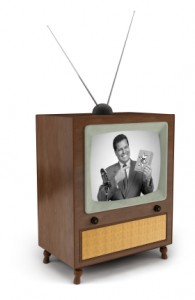 People will record television shows that has some sort of meaning to them. Either they were on the show themselves, their family was, or the show contained subject matter of great importance. The process of eliminating commercials isn't a quick process, but it will make your video much easier to watch without fumbling through the fast-forward button. The most sure-fire way to accomplish this task is to convert your video to a format that can be edited through the computer. If the video is on a video tape, you'll need a video tape to hard drive transfer. Once the video capture has completed, the raw video file will now be placed onto your computer's hard drive.
Once the video file is on the hard drive, you can begin to edit out the commercials. The easiest way to accomplish this would be to load the video onto a video editing platform, and run through the timeline and mark where each commercial begins and ends. You can then use these marks to easily delete the portions of video you do not want to keep. Once the editing has been completed, simply re-render the video into the format you'd like. If burning to a DVD, render it to an mpeg-2 file for easy burning with most DVD authoring programs.
Having trouble? We convert video to hard drive in Los Angeles and video to DVD in Los Angeles, San Diego & Irvine. Come stop by and DVD Your Memories!