In the year 1982, Sony released the CDP-101, the first consumer Compact Disc audio CD player, was released at a price of about $1000. At the time of release, it was marketed as high-end home audio equipment aimed at audiophiles, as only a very small number of albums were available — only 16 to be exact. In just a few short years later, the compact disc had taken the world by storm, with nearly every major artist or act available on CD. Audiophiles loved the lack of background noise and deep bass that could be produced off of a CD, but weren't as happy about the digital compression techniques used. Fast forward to 2012, the question we ask now is "Are CDs obsolete?"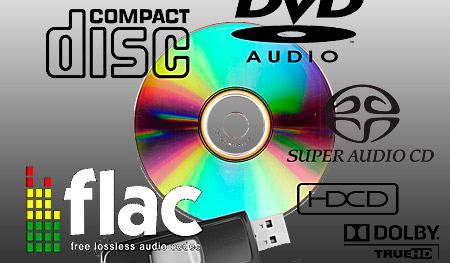 Several years after the first CD players were introduced, computers were starting to become equipped with CD players, which allowed people to now save their music collections onto their computers. This, then eventually, led to what we know and use today such as portable digital music players, online streaming music, and popular paid online digital music download stores like iTunes or Rhapsody. Could this sudden popularity with paid downloads spell the end of the CD?
Many sources are now reporting that record companies are secretly planning to abandon the CD format by the end of 2012, concentrating instead on online/streaming formats and release CDs as limited edition collector's items only. This would only make sense, now that more and more people are getting their hands on computers, laptops, smart phones, and other portable devices capable of internet connections and digital music playback. This would also certainly raise the value of original CDs, considering they will no longer be produced.
However, CDs are still extremely versatile. When used as a CD-ROM, you can put not only music, but photos, video and other computer data. Don't expect all CDs to vanish entirely, as they will still be used heavily in the next decade, especially with computers. In addition, many people like to have an actual physical copy of their media, especially if it's important family media such as a CD from an audio cassette to CD transfer, or a reel to reel to CD transfer.