Natural disasters can strike at any time. Unfortunately, Japan knows first hand as they dealt with the devastating earthquake and tsunami that devastated the country early this year. Thousands of people lost their homes, possessions and even their memories. Thousands and thousands of photos, slides, negatives, film and video were lost to this disaster, erasing years of memories for some families. Some media was recovered, although heavily damaged and thousands are in need of help restoring photos.
Over the past several months, All Hands Volunteers, a Massachusetts-based, nonprofit, has done everything from repairing homes to cleaning drainage ditches along the coast. The organization has also hand-cleaned more than 55,000 photos. In some cases, professionals from around the globe have even restored images digitally.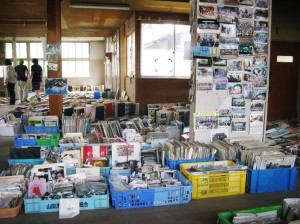 They will actually take a damaged photo, perform high-quality photo scanning, and then restore the photo and upload it to a server that survivors wil have access to in order to retrieve their images.